re•ju•ve•na•tion box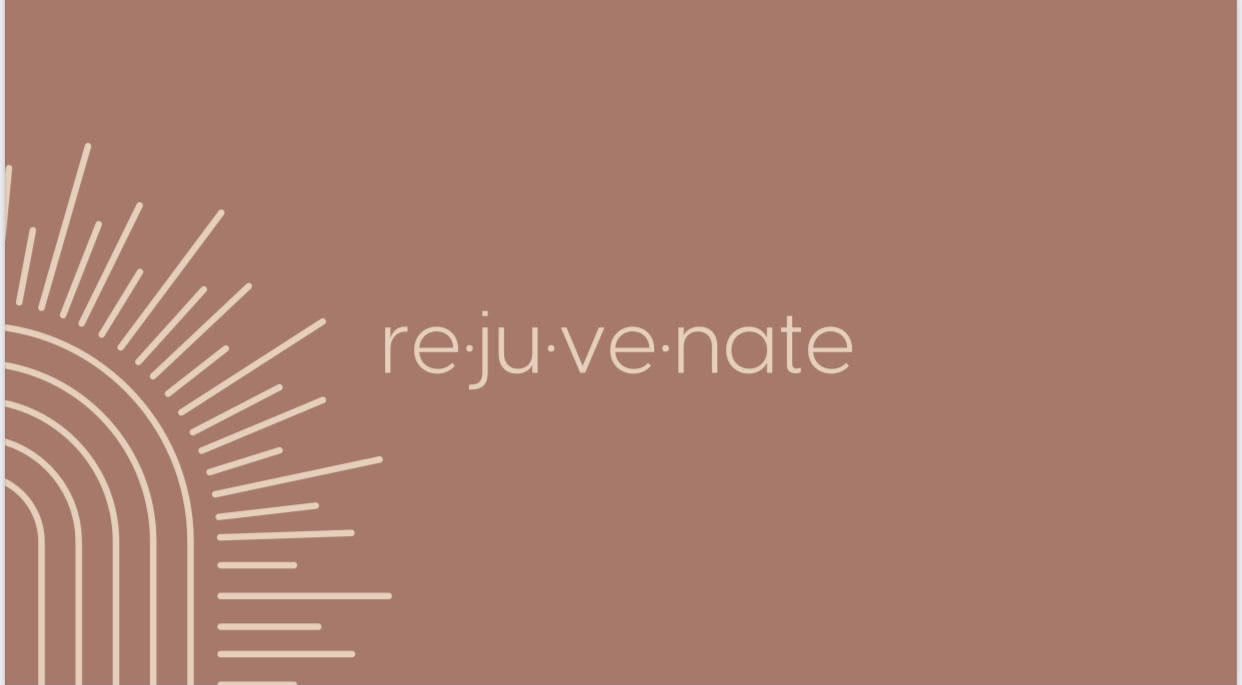 It's finally here!

A specially designed collection helping you renew & replenish your mind, body and soul.

Inside this box, you will find products that promote healthy skin, mood and overall well-being. All products offer aromatherapy which promotes health and wellness. Discover the natural scents of jasmine, sage, lavender, lemongrass and more!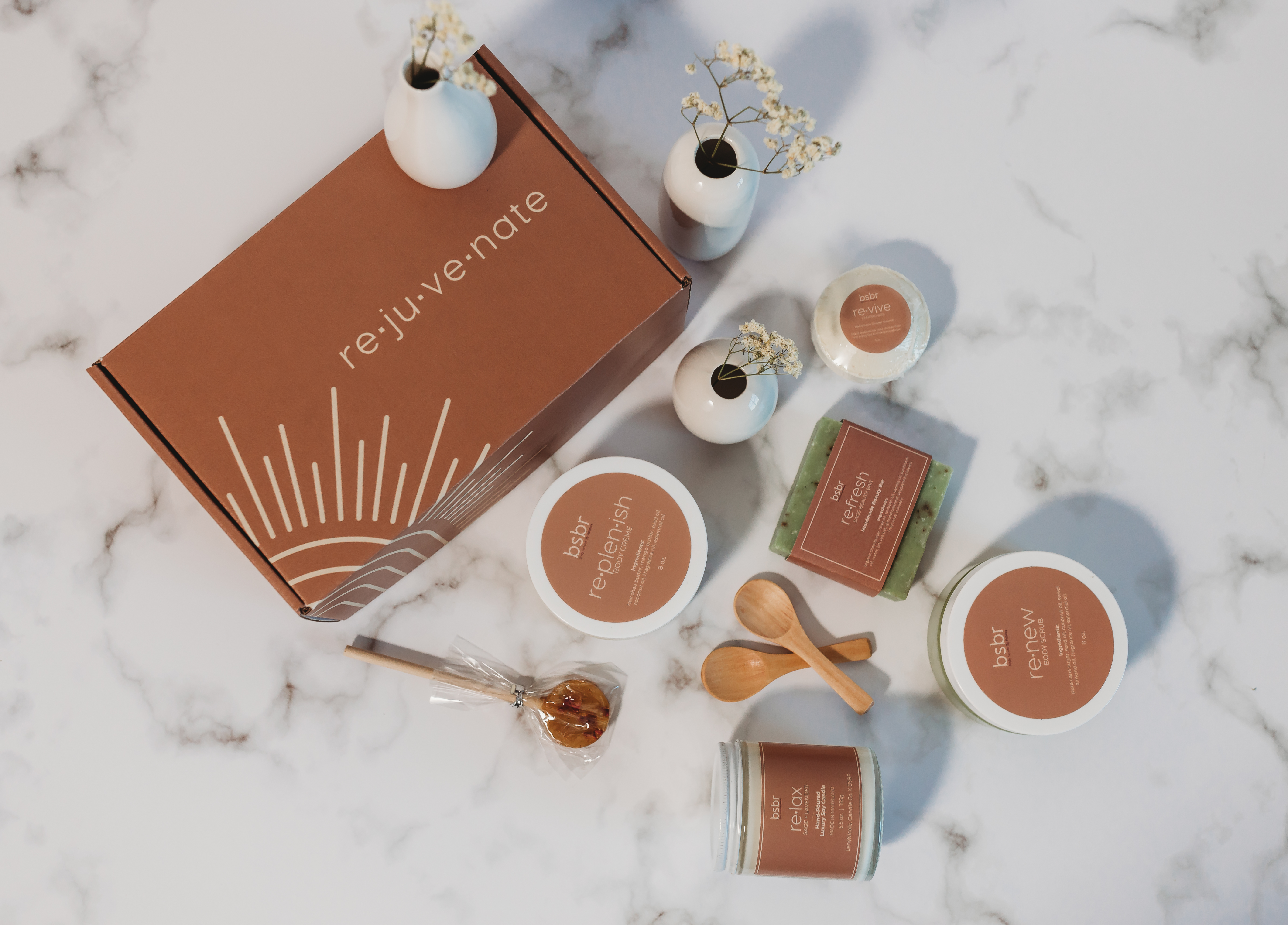 What's Inside?

Inside the re•ju•ve•na•tion box you'll find all items that align with rejuvenation:

- 1 BSBR "re•plen•ish" Body Creme (Jasmine + Sage + Lavender)
- 1 BSBR "re•new" Exfoliating Body Scrub (Jasmine + Mint)
- 1 BSBR "re•fresh" Handmade Exfoliating Beauty Bar (Sage + Mild Greens)
- 1 BSBR "re•vive" Handmade Shower Steamer (Lemongrass)
- 1 BSBR "re•lax" X LeneNicole Candle Co. Luxury Soy Candle (Sage + Lavender)
- 2 Servings of Blissful Blenz relaxing organic tea blend + honey herbal lollipop
& more!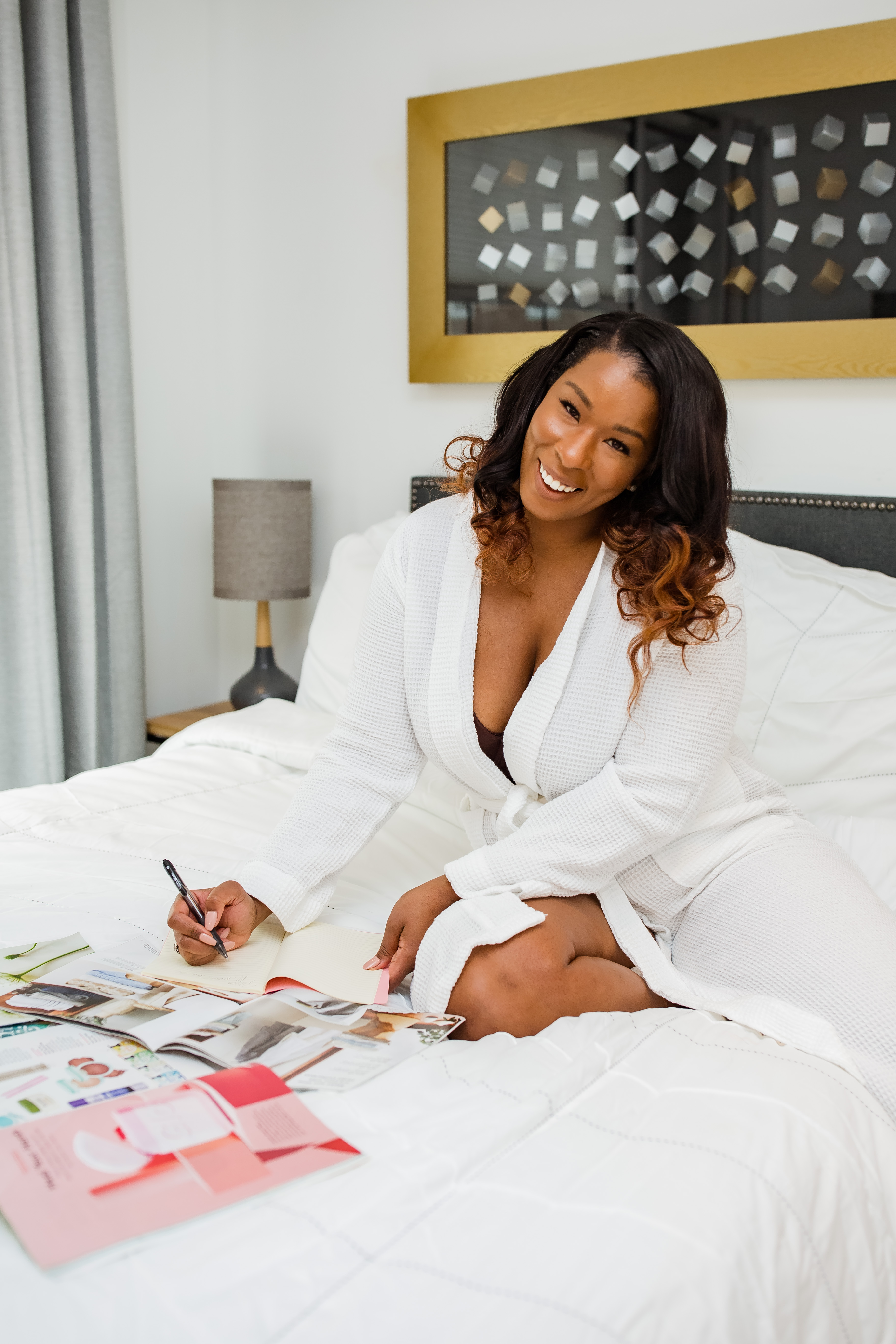 BSBR's main goal is to instill the importance of self-care through exfoliation, hydration and rejuvenation.

Enjoy your rejuvenation box...

Xo,

Rebeca